My fur family
I am so flattered! Everyone is finally relizing how stinking cute I am!! Here are pictures of fur family members:
This is Cassandra. She doesn't like me or Daddy too much, but she's pretty old, I think something like 13, and she has 6 toes on her front paws. How strange!
This Azrael, Azi. She's pretty nice to me, most of the time. She's 3 yrs old. Pretty old compared to me!
My Daddy, Fievel. He's my buddy, and plays with me lots. Mom says he's almost 2 years old now.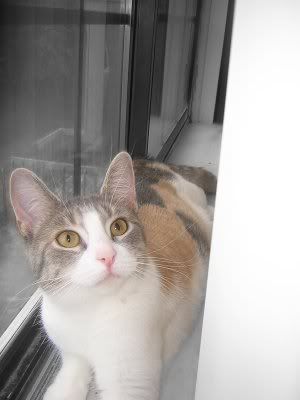 My Momma, Gypsy! Isn't she sooo pretty? She's 2.5 yrs old. I love her so much!!
And of course, I'm gonna share some of me!!
My human Daddy put a bow on me and said to my human mommy "Here's your Christmas present!!" I thought the blue was very flattering. I was about 6 weeks old here.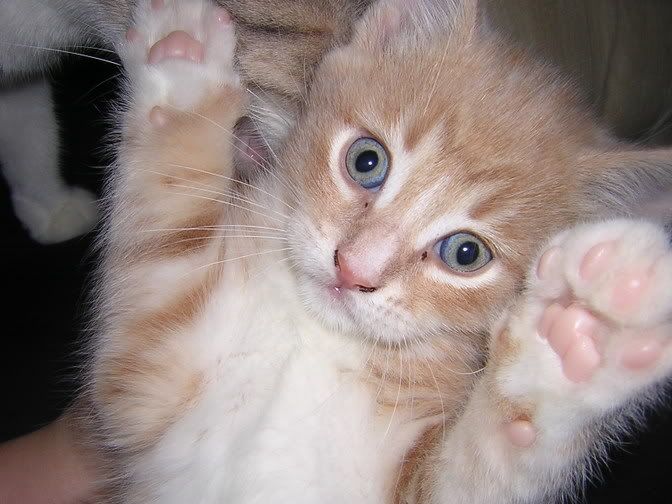 Don't mind my nose dirt, I was a very curious kitten at the ripe age of 5 weeks.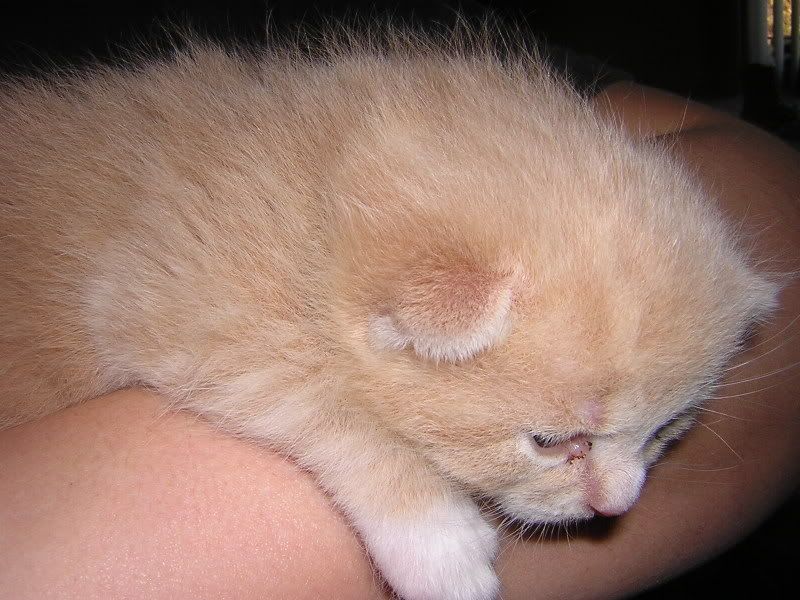 And here I am at only 13 days old!