Wow! People like me!
I just checked my blog tonight and was shocked to see so many people commenting on my cuteness!!
I don't get much of a chance to get on here, as my human Mom hogs the computer often. By popular demand, here are a few picturs of me:
I was about 3 months in the picture. What can I say, my foot tastes good!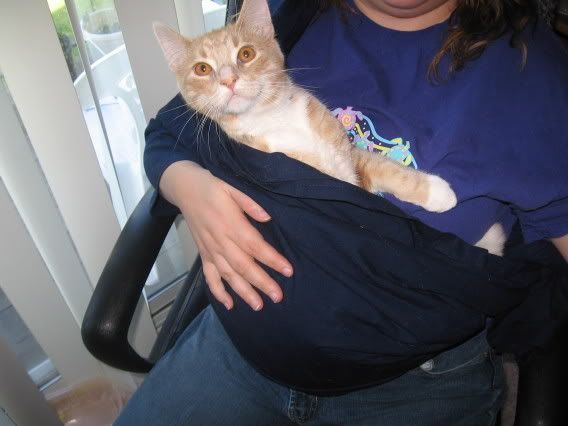 I was about 7 months here. Since I love to snuggle with my mom all the time, she made me a sling so I could snuggle with her and she can still do things, like pay attention to the human child.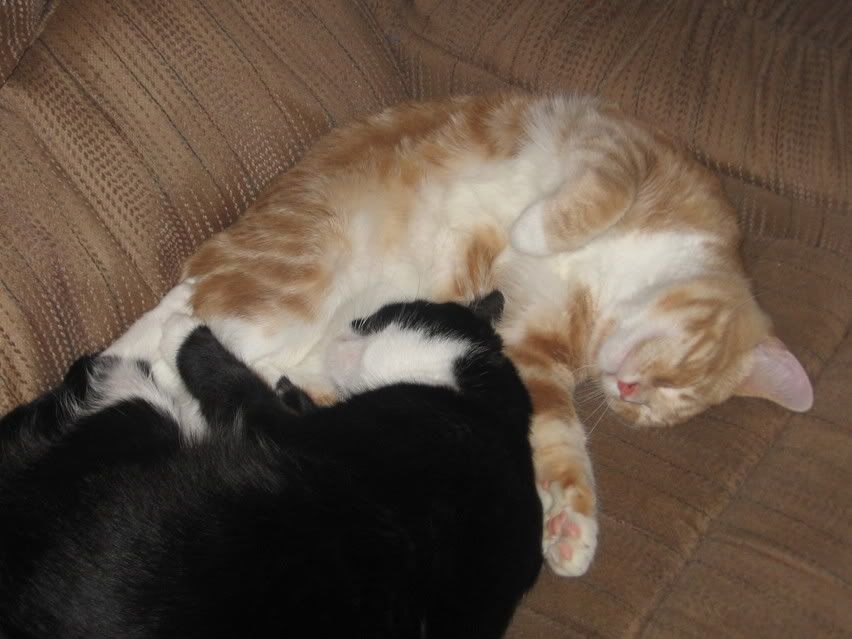 Me taking a snooze with my daddy. He's a good snuggler.
Well, it's time for me to go sleep on my Mom. Keep the comments coming,I love hearing from my loving fans!